previous -------- Journal entry #2 -------- next
journal - main -#1- #2- #3- #4- #5- #6- #7- #8- #9- #10- #11- #12- #13- #14- #15- #16- #17- #18- #19- #20-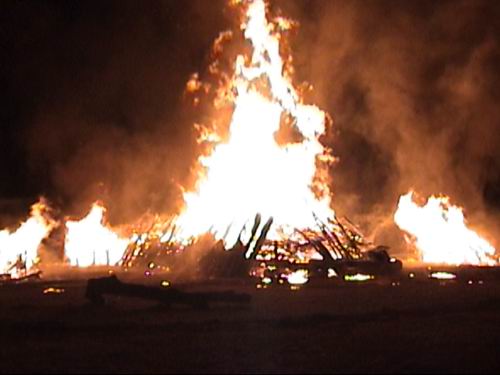 Last semester I spent most of my time running and constructing The Bonfire put on by Unity Project. I was one of the directors that started the company and process of reviving bonfire. We essentially started from scratch, but were able to put on an event that more than 5 thousand people came to. This is my largest event I have ever planned, much less ran. Even though we are still in debt by more than three thousand dollars, I believe it was a success. I think we all are more than willing to put in the amount of money we did just for the satisfaction of knowing that bonfire will return to Texas A&M.
For all of you that came, I thank you and hope you spread the word of how present the aggie spirit was. I would also like to add that we are already planning for next years Bonfire and could use any help you can provide.